The carbon footprint of the world's one billion poorest people represents just 3 percent of the global total. Yet as climate change advances, poor communities are hardest hit. Not only do we have a responsibility to avoid doing harm to others, we must help them adapt.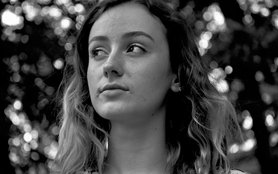 Story
"If we're not brave now, there's not going to be a world to be brave in later."
Politics of poverty blog
UNGA climate preview: Bigger stakes for a hotter planet
Will world leaders at the UN heed calls for climate action from the streets?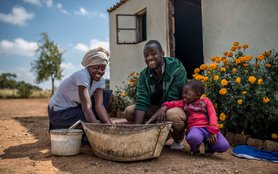 Story
This election, Oxfam is asking you to demand that all candidates—left, right or center—rise to this moment.
Politics of poverty blog
In 2020, Dignity for All means everyone deserves a seat at the table
We can solve America's gravest challenges if we commit to seeing and reaching beyond our borders.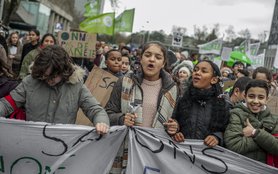 Story
Join young people across the US and the world as they demand transformative action to address our climate crisis.
Politics of poverty blog
Demand for natural gas is rising. Is this good or bad for developing countries?
The hype is there. But what this means for climate action and poverty reduction is far from clear.