Lasting change requires systemic change. We must create an environment where poverty cannot persist. We encourage people to think differently about poverty—to ask questions and challenge assumptions.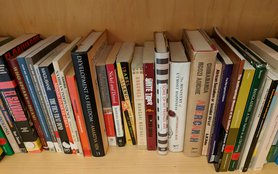 Story
We've updated our annual book list with words that inspire us and inform our work.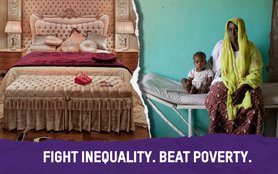 News update
Oxfam's new report, "Public Good or Private Wealth", shows how the growing gap between rich and poor is undermining the fight against poverty, damaging our economies and fueling public anger across the globe.
First person blog
Dick Gregory: Remembering a legendary figure
'What impressed me most was his tremendous, positive attitude.'
First person blog
Who needs religious literacy? In a disaster, maybe we all do
"I too am converted." One researcher's quest for answers to thorny questions about working with faith groups.
First person blog
In Peru, fighting fire with everything we've got
In Peru, communities of migrants live in makeshift settlements that are at risk of deadly fires. Oxfam partner PREDES has figured out how to make a difference.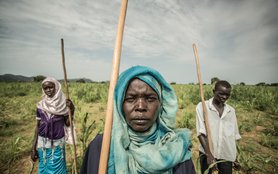 Story
Donald Trump has taken the Oath of Office of the President of the United States. With that historic moment comes both opportunities for and challenges to Oxfam's fight against global poverty.