Infographic: Food security to famine
What do words like "food insecurity" and "famine" actually mean? Our graphic below explains. And when it comes to hunger, understanding is action. If we know what these words mean in human terms, we feel more motivated to help.
Stories & updates
Search model: Blog post, Immersive story, News update, Story, Legacy immersive, Legacy news update, Legacy story, Legacy policy update
Search root:
Topics: [<Classifier: 'Food, farming, and hunger', 'topic', 'Food, farming, and hunger', 'True', '1'>]
Locations:
Tags: []
Use data-feed: /datafeed/?m=11&m=7&m=10&m=6&m=79&m=78&m=77&m=87&topic=Food%2C+farming%2C+and+hunger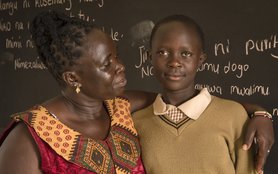 Story
Rose Wasiaya's husband called daughters "rubbish." She was determined to work hard and prove him wrong.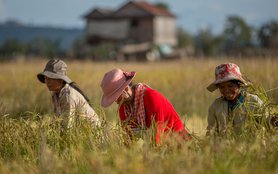 Story
In Cambodia, Oxfam is using Blockchain technology with rice farmers, exporters, and a rice cake maker in Europe to help poor farmers get a better deal.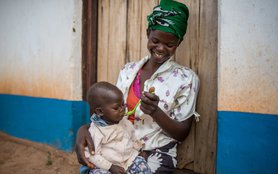 Story
A program in Malawi tackles malnutrition through healthy eating education and protein-powered cooperatives.